Peek is the easiest way to view changing energy rates.
Utilities are moving to "time of use" pricing, meaning that rates will change during the day and night as demand for energy changes. Paying attention to rate changes and when they happen can really help you to manage how much you spend on your energy. Simple 'traffic light' logic means that with just a quick glance at the Peek monitor or the Peek app, you'll know exactly what price tier your energy currently is. Peek is clear and super simple to use.
Click on the info bubbles to explore how Peek keeps you informed of changing energy rates.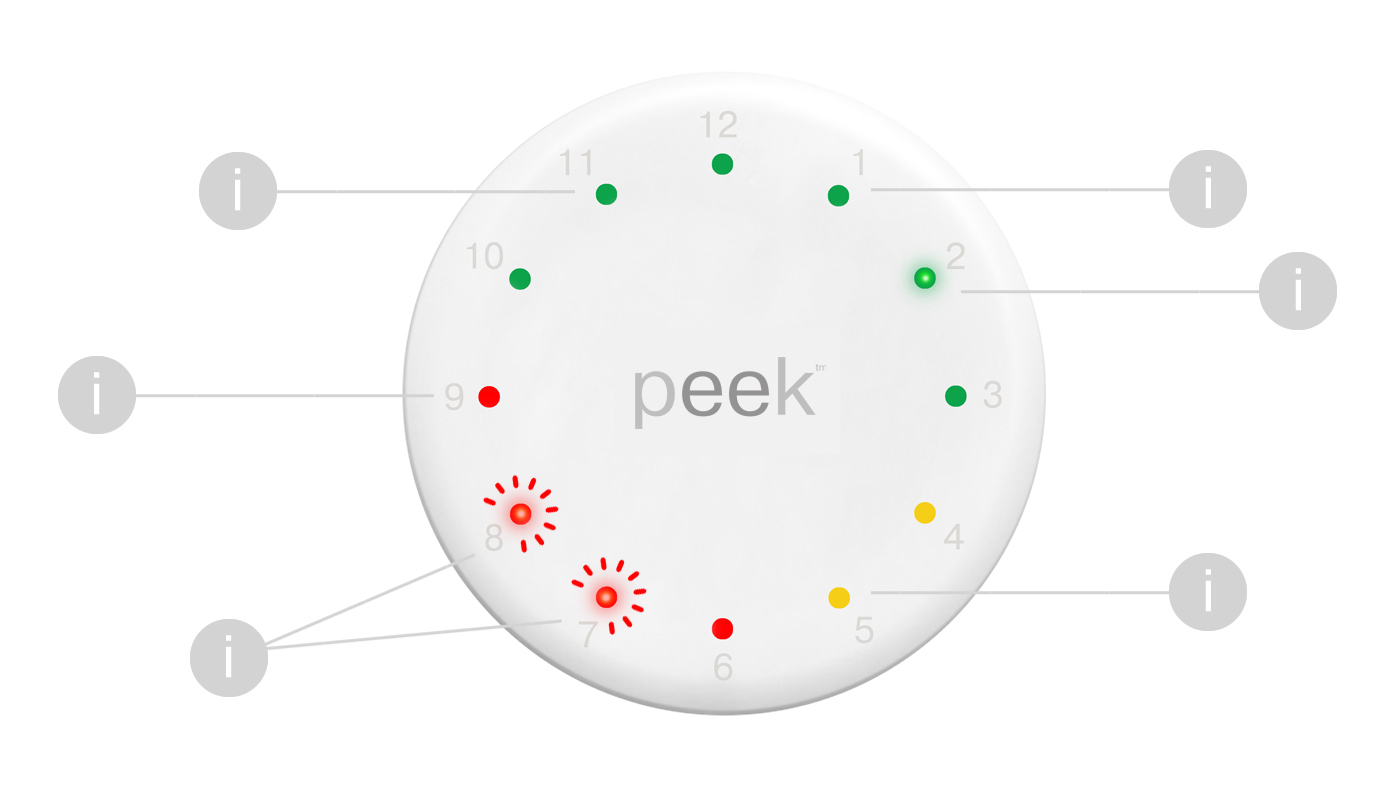 Red Lights
The Peek monitor and app display red lights to alert you when rates are high.
Higher rates usually occur at times when energy demand is the highest.
During these times it's a good idea to wait until later to run large appliances like your washer and dryer. You can also check the Peek app for conservation tips.
Green Lights
Energy rates are at their cheapest during these times. These are the best times of day to run energy hungry appliances like your washer and dryer.
Flashing Red Lights
Flashing red lights will always be an alert of HIGHEST rates. This usually means that your utility company is conducting a 'Critical Peak Pricing' event during these times. Rates during these times are even higher than regular peak time rates.
These are the most important times to conserve energy.
12 Current Hours
Peek always shows the next 12 hours of rates so that you can see when rates change.
In this illustration if the current time is 2pm, Peek is showing the next rate change to 'semi-peek' at 4pm, then peak-pricing 6 to 9pm, a 'critical peek-pricing' event 7pm till 8pm, then back to off-peak pricing at 10pm.
The Brightest Light
Peek displays the current hour and price tier with the brightest light, so with a quick glance you'll know what your energy is costing at the current time.
Yellow Lights
Some utilities have a 'semi-peak' price tier when rates are higher, but not their highest. It's a good idea to avoid running larger appliances like the washer and dryer until rates are low again.
Stay connected to changing energy rates with the Peek App.
The Peek App ensures you always know exactly what rate your home is currently using. And because it's connected to your utility it always displays the current actual rate and most recent prices. The Peek app can also send you alerts when there are rate changes or peak pricing events. You'll have the option to receive energy saving tips and even information about utility programs and money saving offers.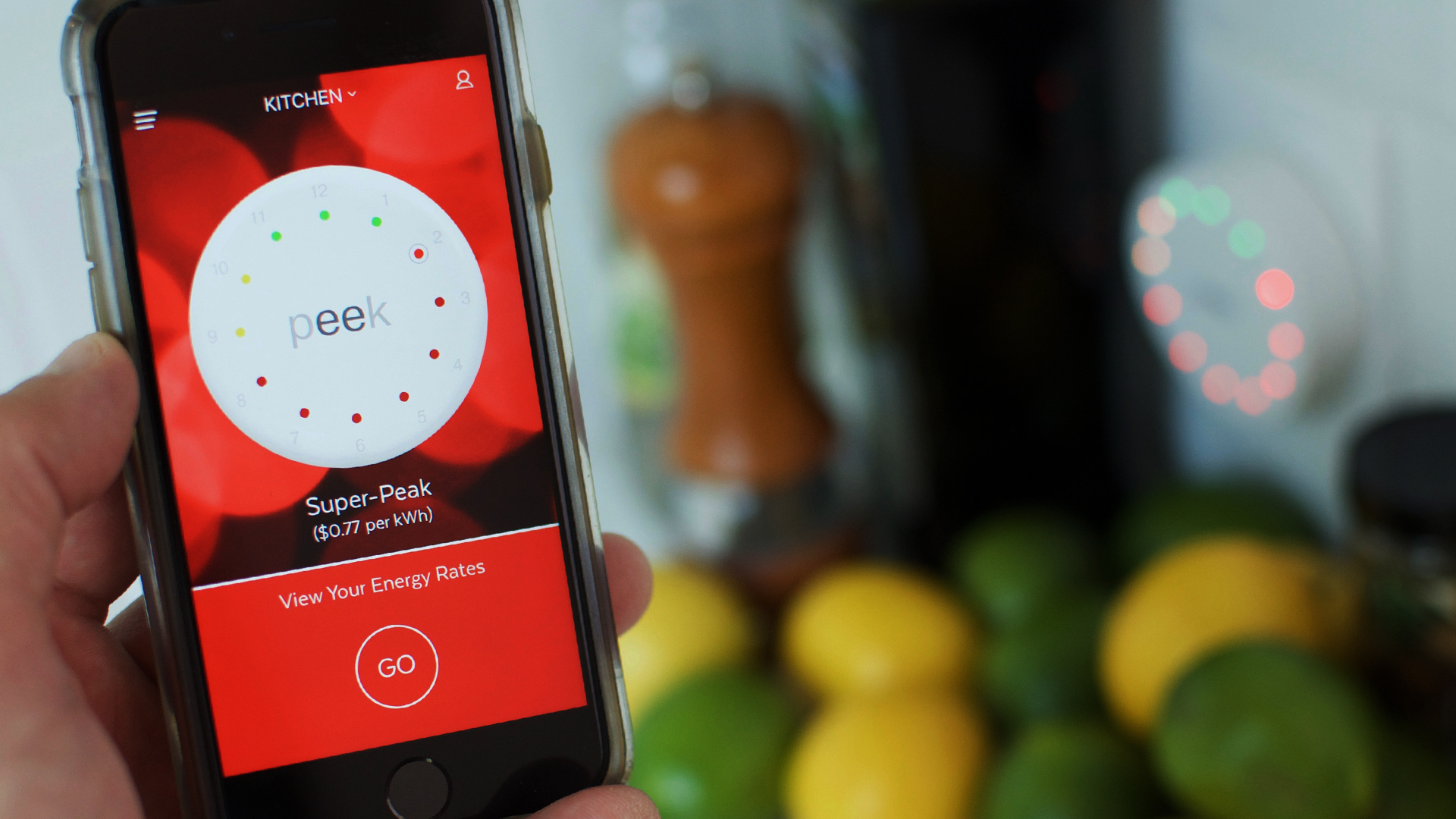 Always connected to your energy.
Peek puts you in control of your energy bill by keeping you informed of rates, but you get to decide how it works best for you. You can choose to simply keep an eye on the lights on the monitor, or take advantage of push alerts and notification to your phone or Apple Watch. You can even download the skill for Alexa, and when you want to know your rates, you can just ask!
Would you like to know more?
Peek is a simple solution to a complex problem. Time of Use Energy pricing can be confusing, and until Peek there was no real-time way for people to know what rates they were being charged for their energy or when. Our mission is to make changing energy rates simple to understand so you can stay on top of your energy bills. If you still have questions please visit our FAQ's page.